October 15 to November 5, 2015
Carter Burden Gallery presents three new exhibitions: No Two Alike in the east gallery featuring Jean Promutico and Martin Ries, Stories and Silence in the west gallery featuring Leslie Shaw Zadoian and On the Wall featuring Jane Greer. The reception will be held October 22, 2015 from 6 – 8 PM. The exhibition runs from October 15th through November 5th at 548 West 28th Street in New York City. The Gallery hours are Tuesday-Friday, 11am-5pm, Saturday 11am-6pm.
In No Two Alike, Jean Promutico presents nine recent abstract paintings on canvas for her second show at Carter Burden Gallery. The exhibition pairs Promutico with artist Martin Ries. Promutico's nine paintings range in size and shape, from scroll-like to square. The artist's subtle palette draws attention to the textured, complex surfaces. Promutico's confident and delicate brushstrokes form a record of her movements across the surface. The artist begins each painting with a regard for the materiality of the surface. This act of paying attention to the surface allows the artist to realize her vision. Ultimately, the artist intends for the paintings to be a manifestation of a beauty that is evocative of atmosphere and nature that comes from the spirit and heart.
Jean Promutico is a New York City based painter. Promutico was born in 1936 to Italian immigrants, and was raised in Baltimore, Maryland. She obtained her B.F.A., magna cum laude, from the Maryland Institute College of Art, and a M.A. from the University of New Mexico in Albuquerque. Promutico has exhibited extensively across the country and has received numerous awards and grants in recognition of her art, including an Individual Artist Fellowship Grant from the National Endowment for the Arts and a National Studio Grant from PS1/The Clocktower. Her work is represented in many private and public collections, including The Fine Art Museum of New Mexico and the Museum of Albuquerque. The artist lives and works at the artists' space Westbeth with her husband who is also an artist.
In No Two Alike, Martin Ries presents ten recent paintings for his first show at Carter Burden Gallery. The exhibition pairs Ries with artist Jean Promutico. For Ries, painting is not decorative amusement or felt reality; it must be invention, discovery, and revelation. The artist's paintings in this exhibition come from two of his ongoing bodies of work: Mystic Landscapes and Homages. Mystic Landscapes are the artist's exploration that there are more things in our universe than are dreamt of in our cosmology - or in our art. Titles are an integral component of these paintings; Ries uses astronomical terms in a poetic haiku sense. In Ries' Homages, the artist pays his respects to historical figures such as Leonardo Da Vinci, and peers like Carl Andre.
In Stories and Silence, Leslie Shaw Zadoian presents twelve recent works for her third show at Carter Burden Gallery. Zadoian's work is comprised of assemblages of unlikely material combinations of damaged metal, plastic, or wood with traditional art-making media, often on multiple connected canvases. The artist pays attention to the formal aesthetic elements: shapes, lines, color, texture, and space. This reflection results in poetic combinations. The artist enables a story to form itself via her actions. Each piece in the exhibition is about a story or the place behind all stories where there is a silence. The artist intends for viewers to discover the story of each piece – the viewer completes the piece. Zadoian states "Inspired by nature, art, the world of manufactured and discarded objects, and the inner journey, my artworks transform disparate elements and integrate them into a new universe."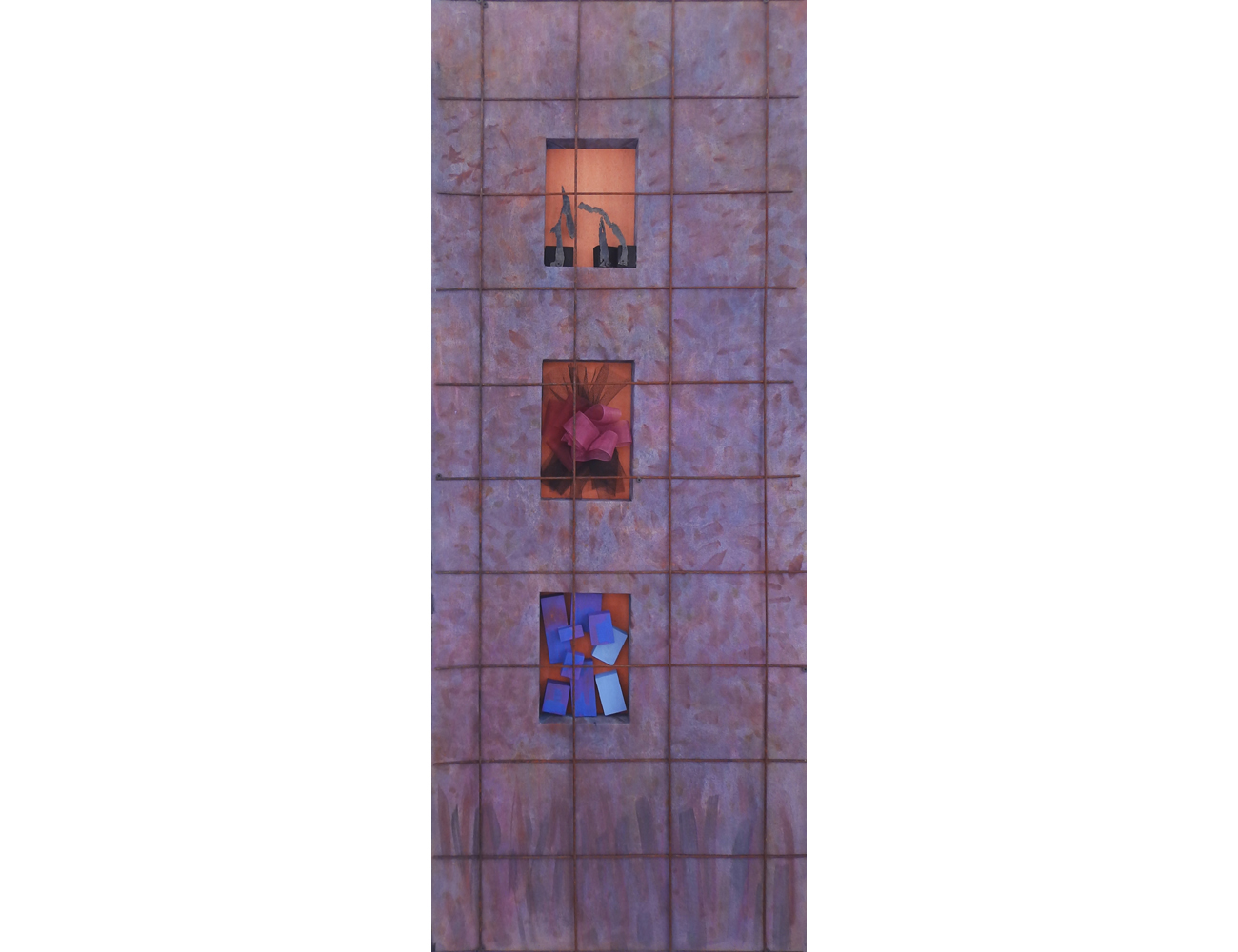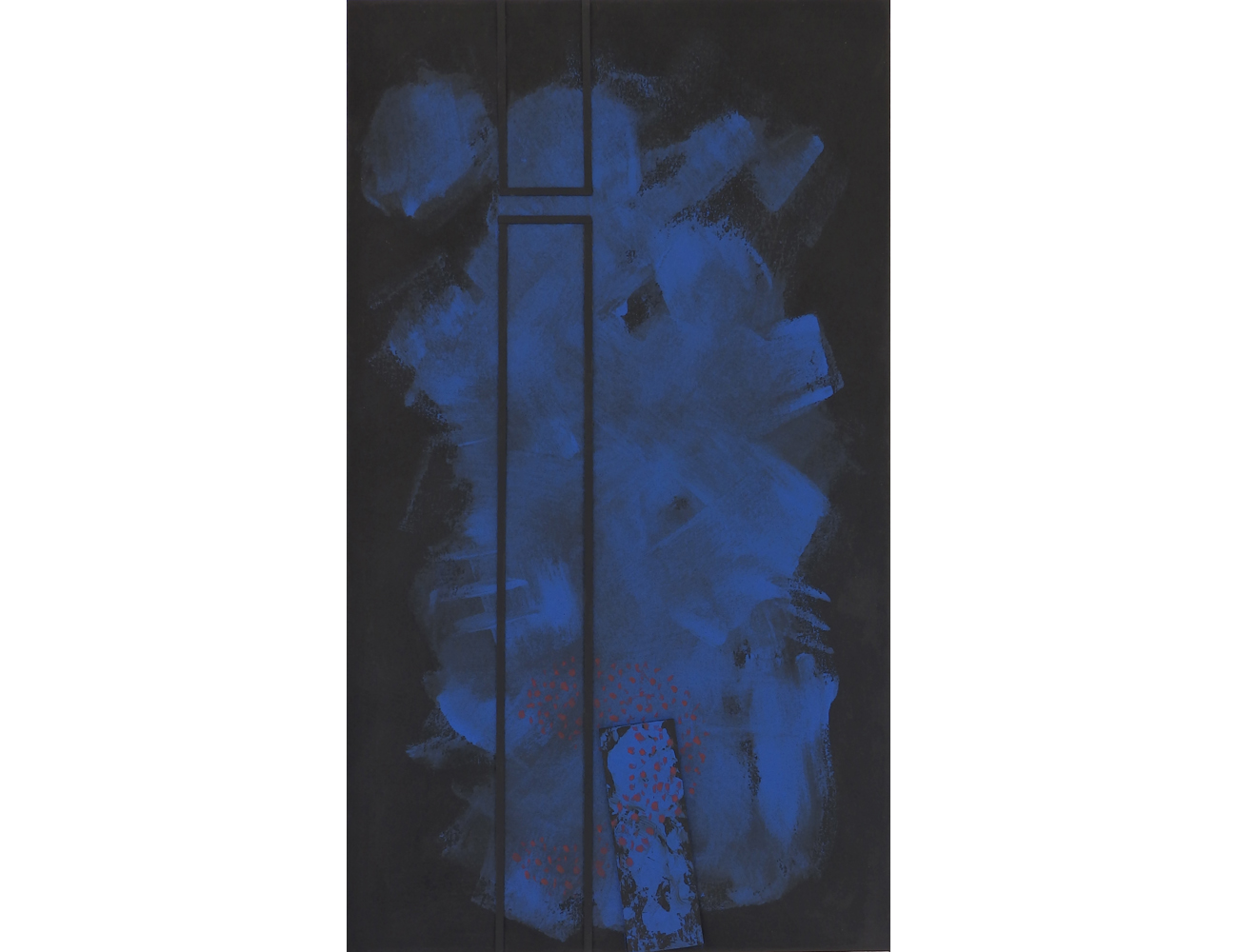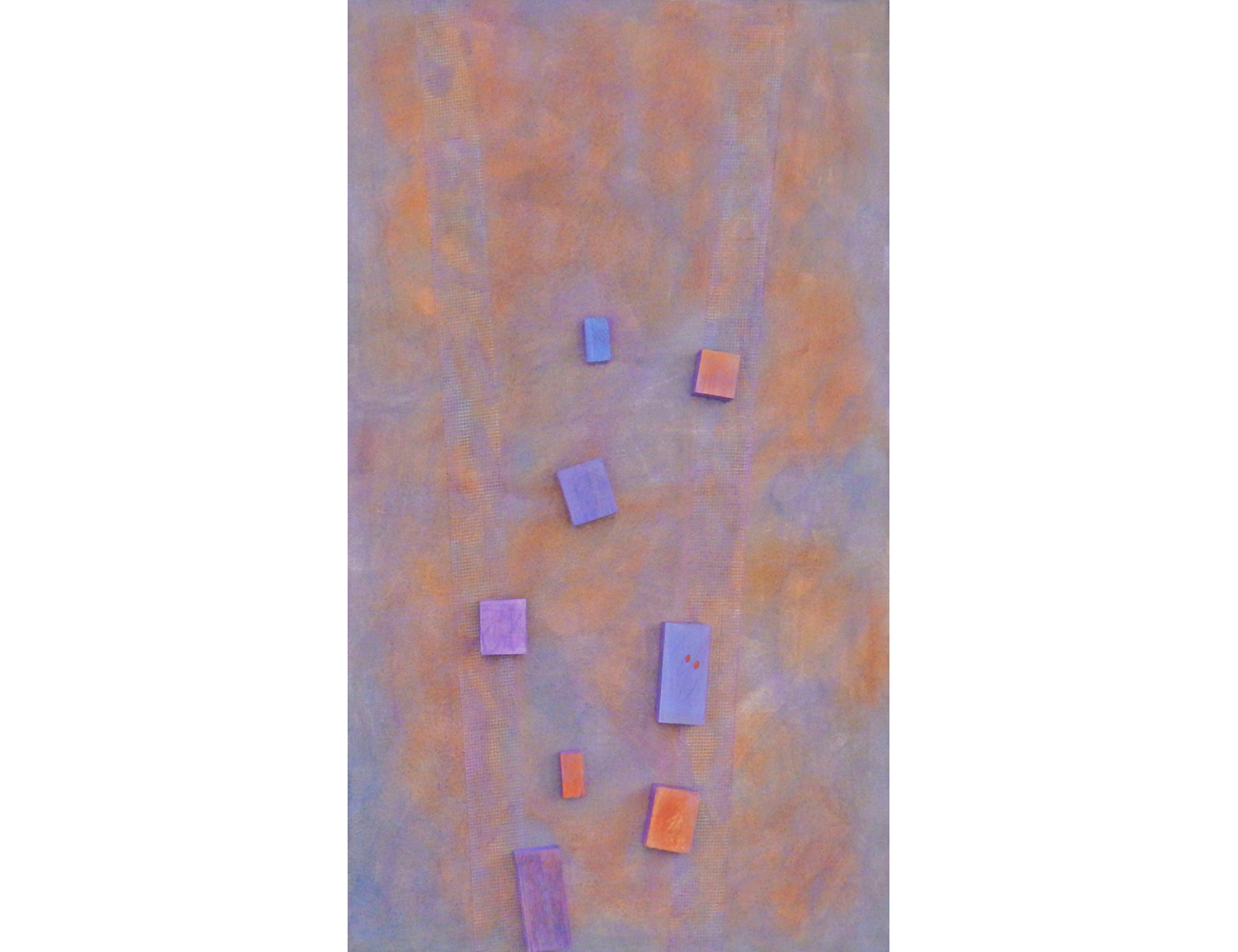 Jane Greer's large-scale installation will be featured in the gallery space On the Wall. The artist is presenting four recent large paintings on un-stretched canvas created for this exhibition. The paintings were created on the floor and freeze the artist's intentional actions. Acrylic paint is thinned with water to create washes with varying intensity. The paintings include cut paper and pastel drawings of abstracted creatures and figures. Greer is an obsessive maker: she has devoted her life to making art. She is an interdisciplinary artist who has worked with welding metal, woodworking, painting, photography, and paper cutting.