March 8 – March 29, 2018
Spirited: Barbara Laube and Sue Dean
With or Without Women: Elisabeth Jacobsen and Carol Massa
On the Wall: Celestial Bodies: Liz Curtin
In On the Wall, Liz Curtin presents an installation entitled Celestial Bodies, in which over two thousand vibrant hand cut and hand punched sewn paper circles hang in the space. The kinetic installation mimics the stars and planets of our solar system, brought to earth. Curtin cut the circles from hand-decorated paper she made over the past several years using several techniques. On the opposite wall Curtin shows collages made from the cut out remains of the circles, layering and in some cases stitching the paper together to create dynamic works that echo the circles they came from.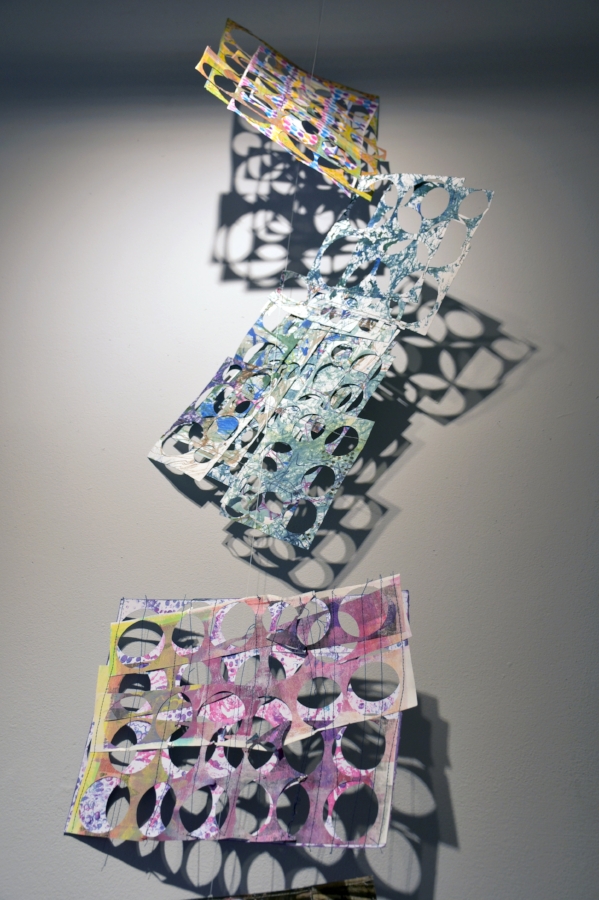 Sue Dean, in her first exhibition at Carter Burden Gallery entitled Spirited, displays mystical and eclectic totem sculptures that reflect Eastern, Western, and tribal influences. She has traveled and lived in different lands throughout the world, motivated since childhood to explore outside the boundaries of cultures. The anthropomorphic totems are formed from various textiles, fragments saved from travels, and found objects. Sue Dean states, "Different sizes and shapes of totems evolve as if from faraway planets, yet they're like people on earth, distinctive in expression and energy."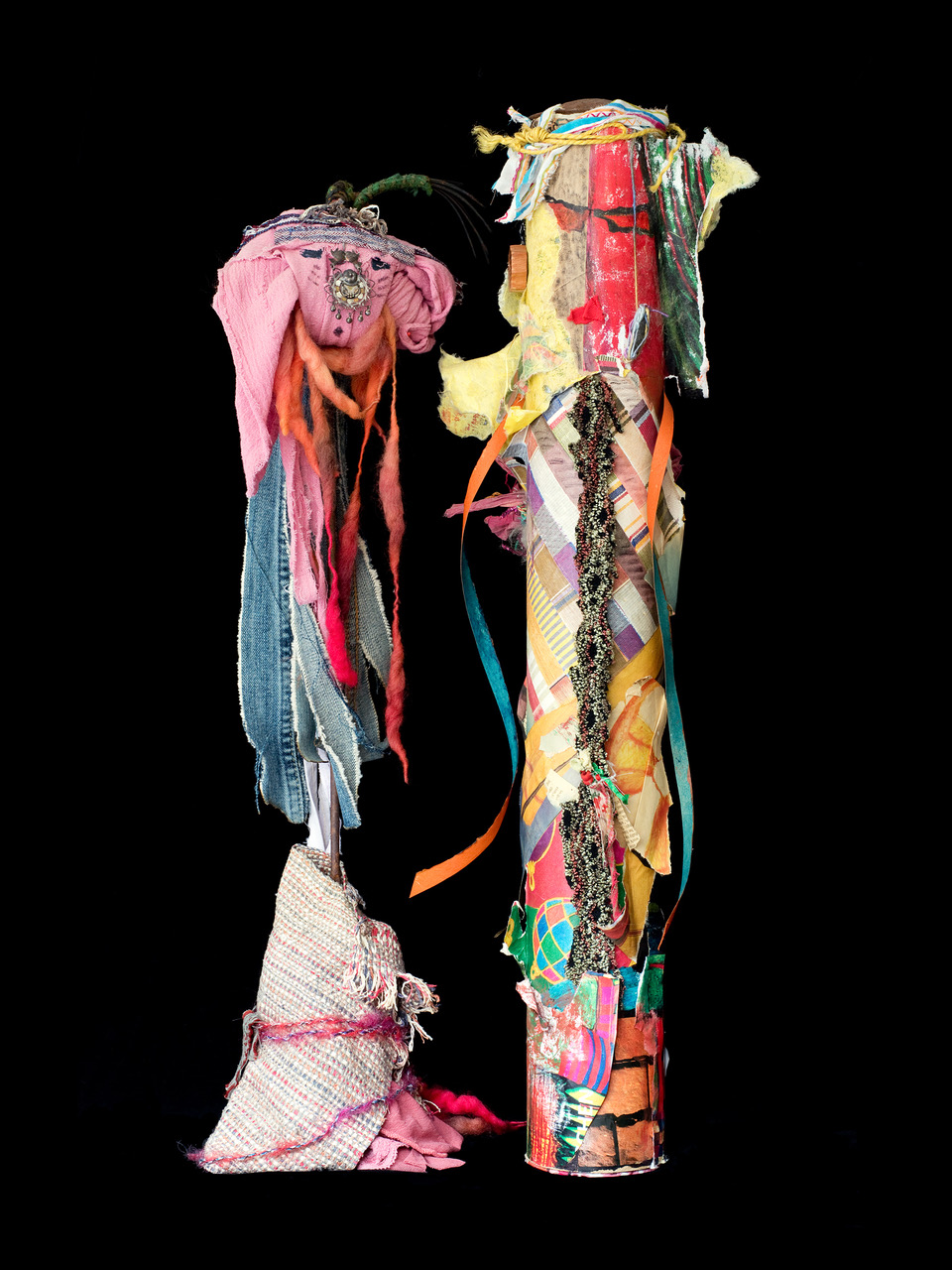 In her first exhibition with Carter Burden Gallery, Barbara Laube presents ethereal impasto oil paintings on canvas with abstract compositions that conjure notions of spirituality, shamanism, and transformation in the exhibition Spirited. With a focus on the materiality of paint, the thick and highly textured surface of the work relies on the viewer's subconscious to interpret. The exhibition features Laube's most recent work and takes on an otherworldly quality by marrying Laube's paintings with titles such as Omega and Portal, with totem sculptures by Sue Dean. Laube describes, "In the end the act of painting and paint itself is first and foremost and has always been my way of making sense of my life, who I am, what I love and what I believe in."
With or Without Women
In the installation With or Without Women, Carol Massa and Elisabeth Jacobsen create a primordial environment through the lens of contemporary social consciousness. Using natural materials, found objects, and more traditional painting, the artists offer a vision that speaks to women's struggles as well as their strengths. To their challenges as well as their victories. Women are seen as nurturers, warriors and witches. They are also goddesses, survivors and sages. Mother Nature can both give and take life…powerful, generous and angry. The current political climate and long overdue movement to address the subject of sexual harassment and assault have strengthened the resolve of many women to not only celebrate their own value but to be even more determined in undertaking the challenges of true equality that lie ahead.