April 7 - 28, 2016
Carter Burden Gallery presents three new exhibitions: Only Connect in the east gallery featuring Grace Bakst Wapner, Earth Spirit in the west gallery featuring Olivia Beens and Angela Valeria and On the Wall featuring Quimetta Perle. The reception will be held April 7, 2016 from 6 – 8 PM. The exhibition runs from April 7th through 28th at 548 West 28th Street in New York City. The Gallery hours are Tuesday-Friday, 11am-5pm, Saturday 11am-6pm.
In Only Connect, Grace Bakst Wapner presents recent paintings for her first exhibition at Carter Burden Gallery. The artist's rich palette appears subdued and calm on her distinctive surfaces of unstretched jute, canvas, and buckram. The pieces hang lightly while commanding a presence with the sizes varying from 14 inches wide to almost 10 feet wide. The title and seminal work featured in the exhibition is inspired by the phrase "only connect" from E. M. Forster's Howards End. Wapner's interest is first and foremost the aesthetic of the physical components and their relationship to one another. As the artist's current body of work evolved, it became increasingly apparent that it is rooted in our connection to one another and to the world about us.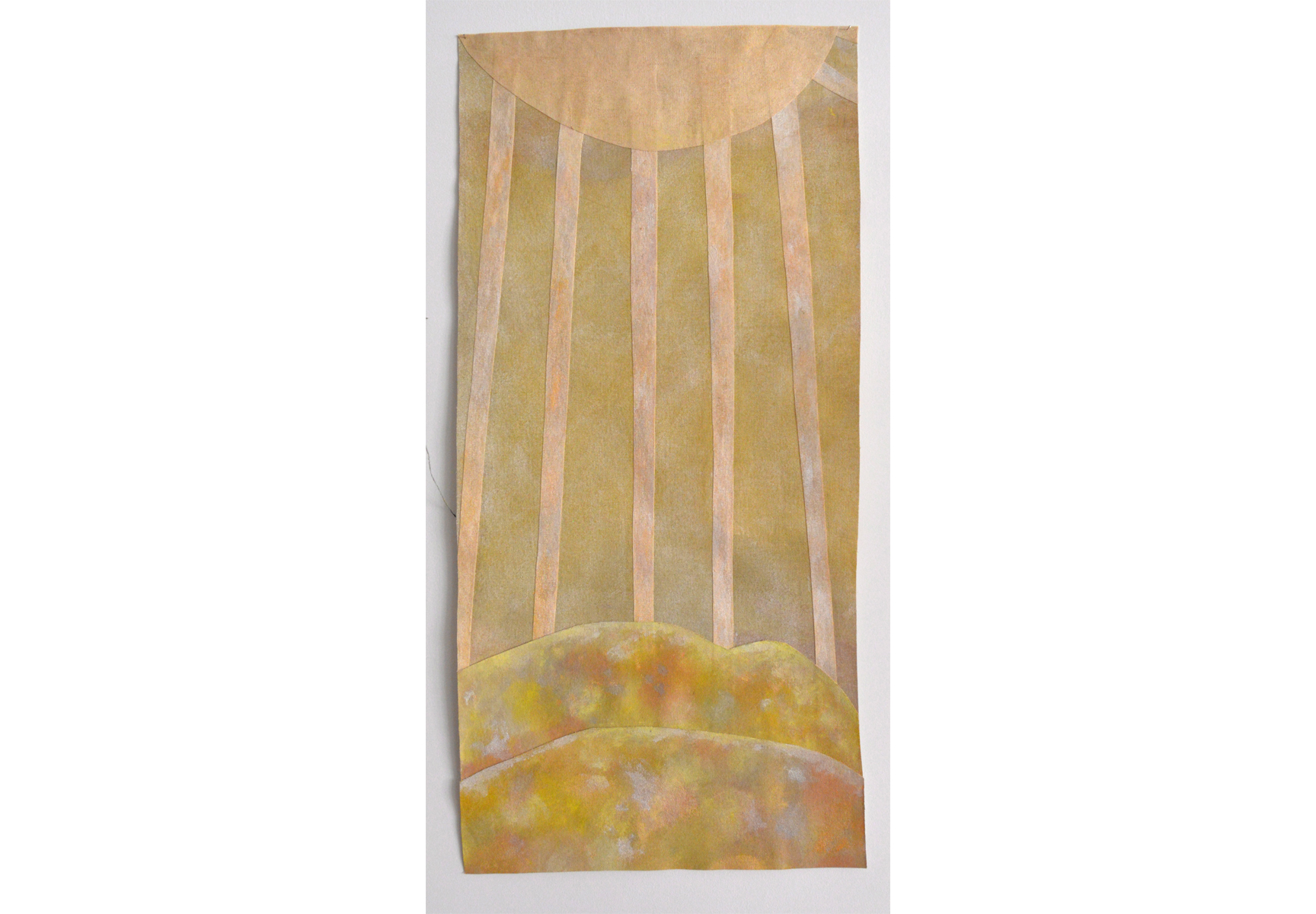 In Earth Spirit, Olivia Beens presents recent ceramic sculpture for her second exhibition at Carter Burden Gallery. The artist merges figuration and abstraction drawing on her interest in the sacred and profane. Through observation and memory, the artist explores puzzling facial expressions while commemorating human interactions. Beens' uses metallic glazes on the clay's surface to reference alchemy and historical iconography. The metallic glaze honors the subject and adds value, preciousness and luminosity to the work. Through clay, Beens explores issues of identity, sexuality, feminism, and religion using the lens of personal experience.
In Earth Spirit, Angela Valeria presents recent drawings and paintings for her third show at Carter Burden Gallery. The images Valeria composes, whether dyed, painted or printed, explore the inseparable link between the human race and nature, and our reciprocal evolution with all the other life forms. Inspired by deities of ancient religions, myths, and folklores, particularly the bird women and goddesses of pre-historic fertility cults, her work combines animal and human features to let the spirits, often obscured from our eyes, emerge into existence.
Quimetta Perle's large-scale installation will be featured in the gallery space On the Wall. The artist is presenting an installation comprised of large-scale portraits of women over 50. The women are from a generation determined not to become invisible, diminished or cast aside because of their gender and age. Perle has been making celebratory images of women since the 1970s.